Well, I moved to Texas recently, and I finally have a garage! It's a great work area, but it sorely needed a bench. So while my Dad was down visiting and helping me get moved in, we spent a couple hours whipping one up. It came together great, and I'm thrilled with it already.
It was based loosely on this design:
This is how it came out: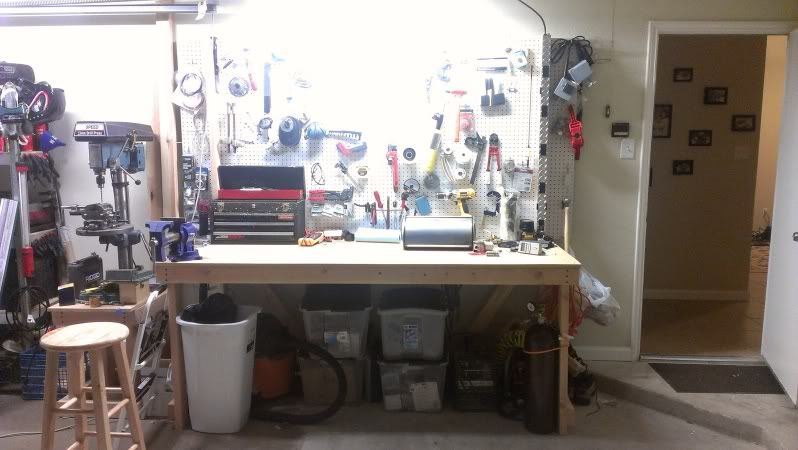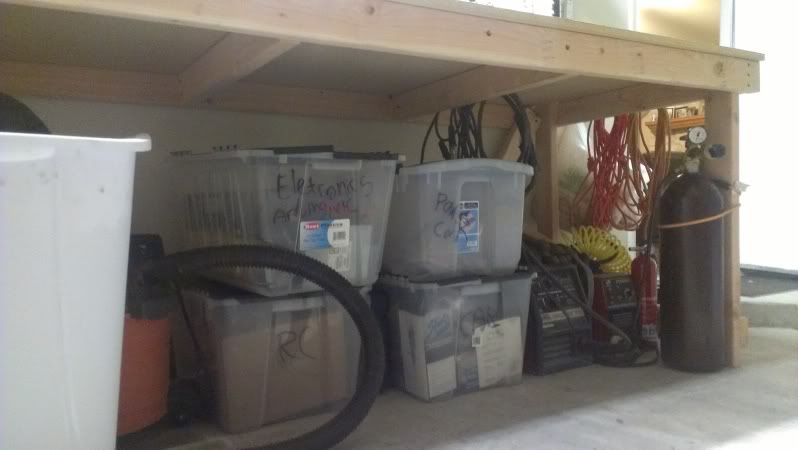 Sorry for the washed out pics, I hung some overhead florescent lights, and combined with the reflective white pegboard they make for awesome task lighting. Not so great for photos though.