Making some good progress with the smoker controller: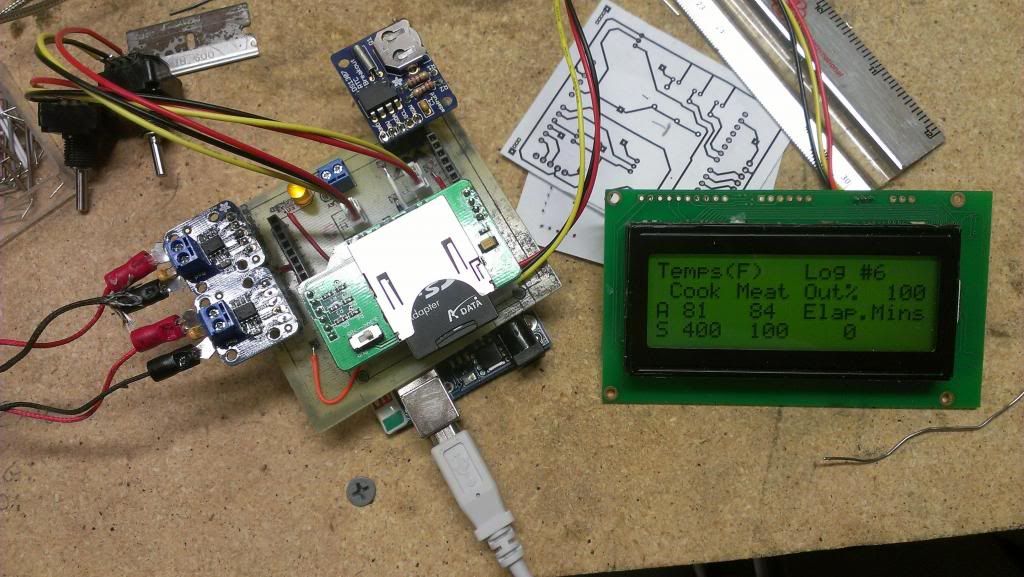 Got rid of all that mess of wires and etched my first functional PCB. Next step is to start integrating some of the plug-in modules to the main board, so that I am not totally dependent on parts from hobby-level manufacturers like SEEED studios and Adafruit (both of which I totally love, by the way).
http://www.seeedstudio.com/depot/
http://www.adafruit.com/
I think the memory card module and the real time clock will be my the first to go, mostly because they don't rely on any small surface mount parts (I can't seem to find thermocouple amplifiers in a through-hole package).